With the increasing use of plastic materials, several technology industries are looking for improvements to the polymer, which can replace parts made of metal or wood, for example. This exchange of materials is advantageous for manufacturers, who can use a cheaper raw material of equivalent quality, and for consumers, who will have equipment in polymer, lighter, more durable and equally resistant.
Therefore, the search for materials with better performance and for the reduction of weight and total cost of manufacture contributed to the development of other technologies, such as polymers, which have similar properties and low cost. According to Vitor Holderer, presenter of the Crosster channel, "this material is very hard and resistant, which has the ability to pierce, but which does not cut as well as a traditional metal knife."
If you want to know more about polymer equipment and what are the advantages that this material can offer, check out this article that we have prepared for you. Good reading!
Polymer equipment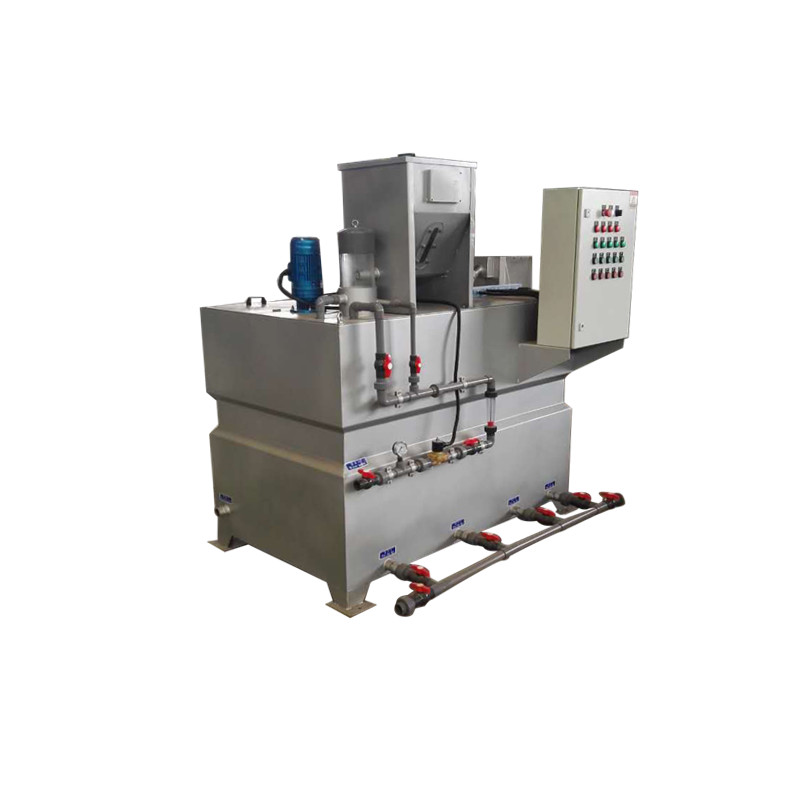 Polymer is one of the most used materials in the plastic industry. It is formed by several units, called mere, and can have commercial and structural application. The polymer is produced in the laboratory and the main raw material for its manufacture is oil. The best known are methyl polymethacrylate (acrylic), polystyrene, polyvinyl chloride (PVC), polyethylene and polypropylene.
Currently, the polymer has been an alternative to metal. For example, there are some knives, which can be both training and cutting, which are made of polymer.
"The most well-known polymer knives and equipment are push daggers and some knives," says Vitor. They are widely used as self-defense instruments, as they are not identified in metal detectors and are very light to carry, unlike metal knives, which are heavier and more robust.
In addition, polymers are used to make other defense equipment, such as hairbrushes that contain a stake inside, perfect for carrying in the bag, being made entirely of the polymer.
The advantages of polymer equipment
Being able to replace the metal with other lighter and also resistant materials, such as polymer, is very advantageous. There is a great growth and development of research in this area, which seek new solutions and improvements for the polymer equipment.
Even with the benefits of metal, which provides resistant and accurate products, it is a more expensive and heavier material than polymer. In addition, plastic parts can be molded into many different shapes and colors, "creating malleable tools that do not break easily, as well as being cheaper", points out the presenter.
It is worth mentioning that, despite being a very light and versatile material, polymers are widely used for their properties such as good rigidity, wear resistance, low friction coefficient, among others.
The use and types of polymer equipment
The main equipment in the polymer is the combat knives, which are perforating and for self-defense, and the training knives, which are thicker and have no sharp points. There are also bats options, which are shaped like a baseball bat, useful to ensure your safety.
"Other than that, there are knife handles, shelves, and other furniture," says Vitor. Nowadays, many things are done with 3D printing, which also uses a kind of polymer and that can be used to create equipment with the most diverse functionalities, without any problem.
According to Vitor, " Griv-Ex is a specific polymer from Cold Steel, which works with some specific materials from them. It is a mixture of fiberglass and nylon, so it has more grip in the hand, being used in a knife handle, for example. Even if the hand is wet, the knife will not escape. "
Other features and advantages of this material are:
superior stiffness and hardness at high temperatures;
low loss of property after moisture absorption;
good dimensional stability;
low warpage of parts;
great surface finish.
The importance of recycling polymer equipment
"Polymers are plastic, which implies the need to recycle products made from them, after they have been damaged or thrown away." However, not all of them can be recycled directly, as it is not possible to recast or separate them into smaller particles.
Some industries and stores burn equipment in polymer when there is no way to recycle the material. However, this is not advised, since burning releases some gases that are toxic to human health and to nature.
The first step in recycling products made from polymer is the separation of thermoplastic and thermoset materials. The first molds to any shape when it is heated, while the second does not soften with heat and, therefore, cannot be recycled.
After this separation, the continuation of the recycling process will depend on the type of material. In primary recycling, there is no melting of the equipment to create a new one, but the item is used for other purposes. In the secondary, in turn, the product is broken into small pieces and then melted, being unified to create less valuable materials, such as garbage bags and shoe soles.
Next, we have tertiary recycling. It is the most complex, as the material is all reprocessed, making it reach its former monomer form. In this way, the same product can be created again, or mixed with another type of plastic to form even more resistant polymer equipment.
Finally, quaternary recycling is one that aims to transform plastic into fuel, within a much more sophisticated process.
As you have seen, polymer equipment is the future for kitchen utensils, self – defense, and even training tools. Being able to rely on lighter materials that are equally resistant is a great solution to always have cutting and safety equipment on hand.
WHAT ARE MULTIFUNCTIONAL TOOLS AND THEIR USES? WE EXPLAIN!
Since 1983, when Tim Leatherman founded the company that today is a world reference in multifunctional tools, this type of equipment has become part of many people's daily lives. This popularity occurred because it is a product of excellent quality, relatively small and light, capable of providing the execution of a series of tasks with great efficiency.
The biggest differential of the product designed by Leatherman , in comparison with the other multifunctional tools that were on the market, was the presence of pliers – a characteristic that persists today. However, over the years, the line of multifunctional tools has become specialized to meet the specific needs of certain segments.
Today, the variety of multifunctional tools available is huge, making it natural for doubts to arise as to which is best suited for each activity.
For this reason, it is important not only to know how to differentiate the main segments of multifunctional tools, but also the functions of each one. Check it all out in this post!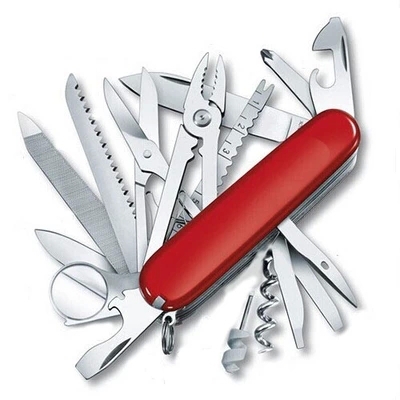 Billboard
Anyone who practices outdoor sports, such as trekking and camping, considers the multifunctional tool an indispensable item. The models for adventurers are equipped with sets of tools that make it possible to face common situations when you are far from civilization or even in emergencies. This is the case of the Leatherman Signal Plier, which has flint, a survival whistle, and a hammer.
Home & Life
In this segment are the multifunctional tools most suitable for everyday use, such as small repairs and maintenance, or even to perform some routine household tasks.
A great representative from segment is the Multifunctional Pliers Rev . In addition to the traditional pliers and a number of other tools, it also has a ruler and some of the main types of wrenches. It's like having a complete toolbox in hand!
Work
Multifunctional tools in the "work" segment were designed to simplify the daily lives of workers. Instead of carrying a heavy toolbox, they can afford to have everything they need in their pants pocket.
They are extremely useful equipment for workers working in large industries or in heavy-duty areas: electricians, construction workers, installers of electronic devices (decoders and alarms), among others. The Super Tool 300 Multifunctional Pliers, which contains 19 different tools, is one of the most popular models in this segment.
It suits
Certainly, these are the most specialized multifunctional tools available on the market. They meet the specific needs of rescue workers, such as firefighters and first responders. The Leatherman Z-Rex , for instance, offers tools such as seat belt cutter, the key cylinder of oxygen and glass breaker.
This category also includes multifunctional tools used by police and military personnel in tactical operations. Many have dark color lining so as not to attract attention.
The Leatherman MUT EOD Pliers, whose abbreviations stand for Military Utility Tool and Explosive Ordnance Disposal, respectively, is one of the best examples of this segment, widely used by members of bomb squads. The equipment has 15 tools, including one suitable for cutting explosive timer fuses and another for removing stuck cartridges from the AR-15 rifle.
There are dozens of models of multifunctional tools, each equipped with a specific set of devices. However, some tools are more common than others, especially with regard to the Outdoor and Home & Life segments. Thus, it is interesting to know the main characteristics of these tools.
Basically, the pliers enhance the strength of those who handle it through the lever principle. With it, it is possible to bend and cut metals and other resistant materials, a task that would require a lot of effort and work if performed with other inappropriate equipment. The pliers also make it possible to handle screws, nails and nuts even in restricted spaces. This tool uses the same principle as pliers, but is designed to make the task of cutting wire strands even easier. Its design and the type of steel used in its manufacture guarantee precise cuts, resistance and durability.
Blades
The list of situations in which we need to have a good blade is practically endless. Whether on an expedition, at work, carrying out a domestic repair, or even in an emergency situation, the help of a sharp object may be indispensable.
Almost all multifunctional tools are equipped with smooth blades. They promote more precise cuts and are very useful for peeling and cleaning food, cutting lines or even doing manual work. The serrated blades, on the other hand, are suitable for handling more resistant materials, such as thick gauge ropes and objects made of fiber.
Saw
For all other situations in which a blade is not sufficient (albeit serrated), there is the saw itself. With it it is possible to separate pieces of wood or even less noble metals, such as the one used in canned food cans.
The same screwdrivers that are guaranteed to be present in all toolboxes also integrate the multifunctional tools. They are essential for making repairs, maintenance, as well as the assembly and disassembly of equipment.
Can and bottle openers are considered trivial tools, but they are lacking in everyday life or even on a camping trip or expedition. In the current market there are several models of openers with different materials , each one for a specific need.
Files
They are grooved surfaces suitable for grinding metal or wooden objects, as well as for removing tips and burrs. Files can have different groove patterns on each side. Among other utilities, they can also be used to reduce the thickness of an object that needs to be cut.
Now that you know how to differentiate the categories of multifunctional tools and their main functions, you can now choose the most appropriate for the type of activity you do at home or outdoors.