A survival kit is a set of essential items that may be needed in extreme conditions. The military usually purchases this set. He will help hold out in the field until the arrival of rescuers.
The survival kit includes:
• a medical first aid kit if a person is injured;
• compass so that you can navigate where to go;
• a saw chain for preparing firewood for the fire in the evening;
• waterproof matches or flint;
• clock;
• Lantern;
• whistle;
• jackknife;
• sinker and fishing line.
The things that are packed into the survivalist's set consist of several dozen items. The number of contents in survival backpacks can vary from vendor to vendor.
The sets are divided into groups:
• the first includes large backpacks. They are most often found in car trunks. Used for survival in the wild.
• the second – sets of emergency supplies. Designed for use in urban areas in case of earthquakes, tsunamis, and other human-made disasters.
The complete set of laying depends on the specifics of the area for which they are designed.
Well, a very versatile tool or a review of a survival kit for inhuman conditions 🙂
I came across one interesting set for travelers and not only. Well, if you got caught, then let's review it, evaluate its quality and necessity.
This place usually contains photos of shabby, dusty, gray mail packages that have seen half of the world and their unpacking processes during their modest life. Let's skip this dirty business and go directly to the content.
For those who still cannot without unpacking, I made a small animation of unpacking the kit itself: The equipment is, as declared, in a waterproof plastic box with a size of about 130x90x40 mm, i.e., relatively compact. Water-resistance is very arbitrary and refers instead to rain/splash resistance. There is no water resistance from the river/lake/sea/waterfall.
There are as many as 4 latches on the box, which reduces the box's likelihood of accidental opening. Inside, in a foam rubber seal, there is the entire, complete household not to dangle.
Let's start our review with this attractive wire, which resembles a bracelet (jewelry) on a wrist: Sellers sometimes spoil their customers and put small souvenirs into orders. This is how it looks on the hand: Pretty, right? But actually, it was a saw. Yes, yes, a real drink. Here are her terrible teeth: Well, maybe not scary, but they can quickly saw through a small tree: Whoever laid ceramic tiles have already seen something similar: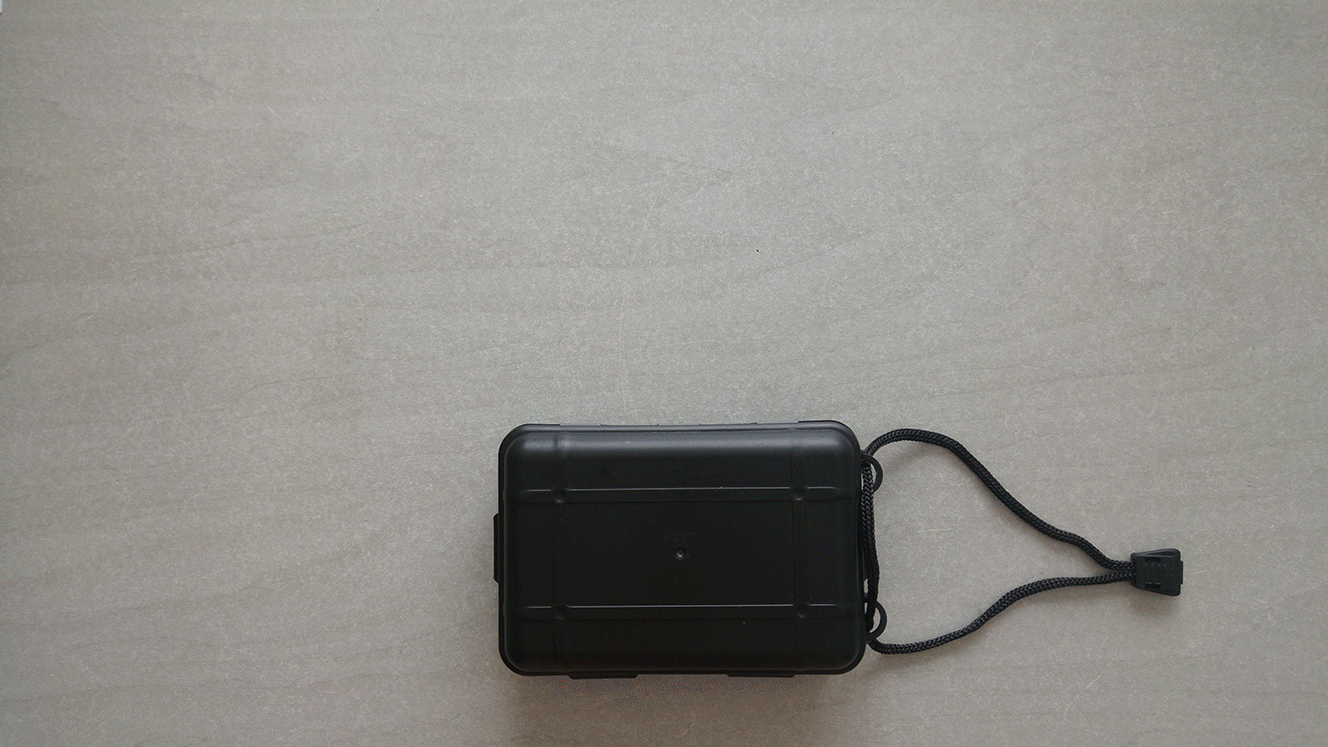 A special wire coated with tungsten carbide cuts wall tiles with ease. But the tile string is not designed to bend strongly, and the string from this set is flexible enough. But also not as hard as a tungsten carbide coating. Therefore, it will only cut wood or bones. Well, you never know. You will suddenly fall into a trap, and a bear is approaching you, you will have to make an ambiguous choice … But if you do not want to see off your leg in this situation to escape from the bear, you can see off his head with the same wire. In short, your choice.
Go ahead.
The second thing that interested me was flint.
Well, this is already some kind of hardcore. Something from Jules Verne and the mysterious island … although anything can happen. Well, right, matches are not our choice. Well, okay, once we put it down, let's check how it works. In general, in fact, for me, it was the most, perhaps, the most interesting and funny (not to be confused with useful) piece in this set. Yes, of course, there is something similar in lighters, but here is a full-fledged flint, and it works:
Cool stuff.
The next character is a separately lying aluminum cylinder, which resembles a flashlight: Only this is not a flashlight. This is a whistle: Well, as I understand it, you need a whistle to scare away someone you don't need and lure someone you need to (well, like when you get lost). The whistle's back is a relatively sealed small container for storing something little – tablets, for example. This storage area is not directly connected to the whistle part. I haven't blown a whistle for 20 years … Well, let's whistle:
The whistle is louder and brighter; YouTube cut all the necessary frequencies during conversion.
By the way, the whistle's material – aluminum greatly complicates its use in the cold, for apparent reasons. Those who do not understand the reasons can google by keywords: frost, swing, lick. Although it is not massive and you can risk trying it in the cold in case of emergency.
Next comes a small compass: The most common one. However, this is common for the older generation. For young people, perhaps not ordinary: no batteries, no IPS / OLED screen, no GPS, no firmware update via Wi-Fi, no operating system, what is it? How does he work? And this is just a classic magnetic compass.
Well, the compass and the compass is nothing special to say about him. The device is uncomplicated but sometimes necessary. Due to its small size, you can always carry it with you, and then at the important moment, it will be at hand.
Next comes a multitool or multitool. The most useful, in my opinion, in such devices, is the pliers. Just because replacing them with something else is very problematic. Here they are and are spring-loaded. Well, plus the usual set of multitool tools – a knife, a flat screwdriver, a Phillips screwdriver, a file, a bottle opener. The overall quality is not bad. The knives/screwdrivers/bottle openers are even polished. The metal is thick, not foil, does not bend, does not wrinkle.
In terms of hardness, it is willing to sharpen with an ordinary file, but in general, in this price range, it would be strange to expect something else.
The flashlight built into the multitool as the main one, of course, is not rational to use. But in extreme cases, it may well come in handy.
It turns on by turning the head. 3 LR41 batteries power it. It consumes a current of about 40 mA.
At a distance of 1.5 meters, it gives a maximum illumination of 17 lux.
With a capacity of such batteries of about 40 mAh, you can estimate for yourself how much it can work from one set. But if one battery is replaced with a nut of a suitable size, then the current consumption is reduced by almost 4 times with a slight drop in the luminous flux. So you can use this life hack to extend battery life in case of an emergency.
Go ahead.
We are then greeted by another multitool, this time flat: It reminded me of school squares with round, square and other holes randomly inserted into them. Therefore, I decided to make a more glamorous image of it:
This multitool contains functions that partially duplicate the first one: knife, file, opener. And additional: a small ruler, stepped slots, which are a key for hex bolts/nuts: The metal is of the same quality as the first multitool, thickness 1.9 mm. Just like the early multitool, this one also has its case for its storage, made from the skin of a no longer young leatherette: Well, if all these adaptations and tools did not help to survive in a terrible and dangerous forest/mountains/desert, then you will need the last item set – a very convenient package for the bodies for protection from the cold:
This is a metalized film that will allow you to keep more mental and physical warmth while waiting for rescuers. Again this is an excellent reflector for distress signals. And after a successful rescue, it can be used as protection from the sun on the windows in the summer heat 🙂 Just such films are used by many. It is translucent to the light.
Well, or you can sew such a nice jacket out of it: The product is provided for writing a review by the store. The study is published by clause 18 of the Site Rules.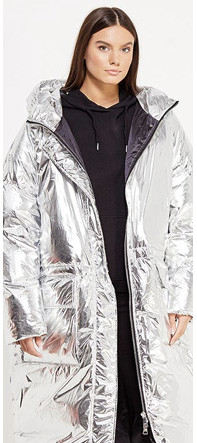 Survival kit. Save a life? Real-world test.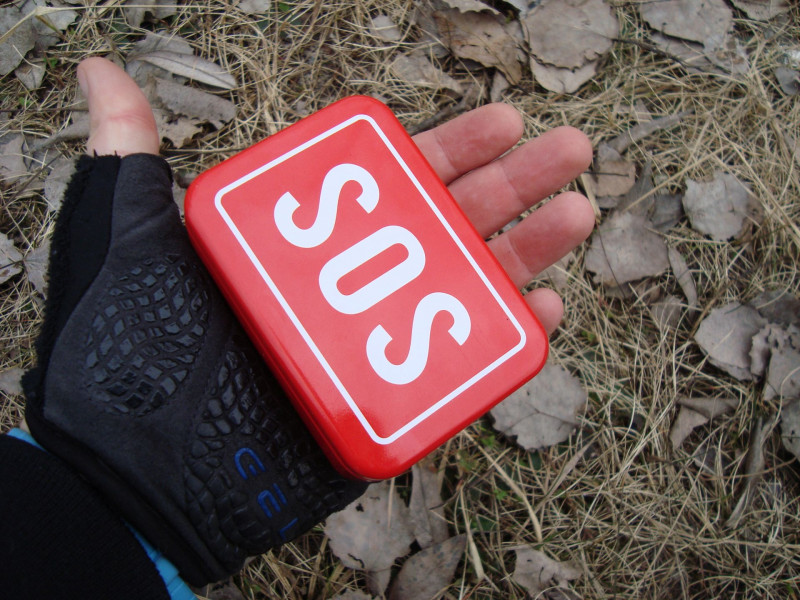 Everything is neatly arranged inside. Let's take a closer look at each subject.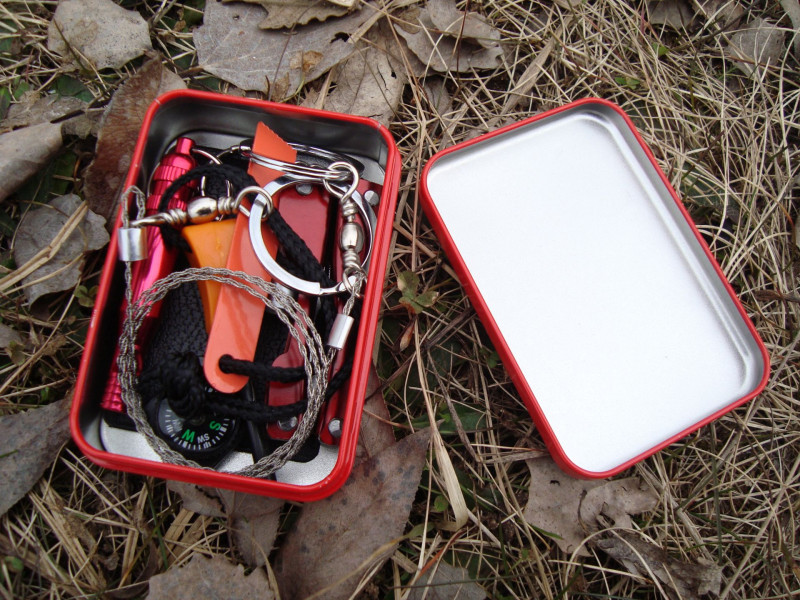 Let's start with the saw. It is made in the form of a chain, and there are rings at the ends. We hold onto them in the process of cutting, and they stick well into the phalanges. Therefore, if you use such a saw, you must wear gloves or put a rag under the ring. The saw often gets stuck in the log when sawing vertically. The process is much easier if you cut horizontally. I managed to cut a log about 5-6mm deep and saw off a branch separately. Do not use for thick logs.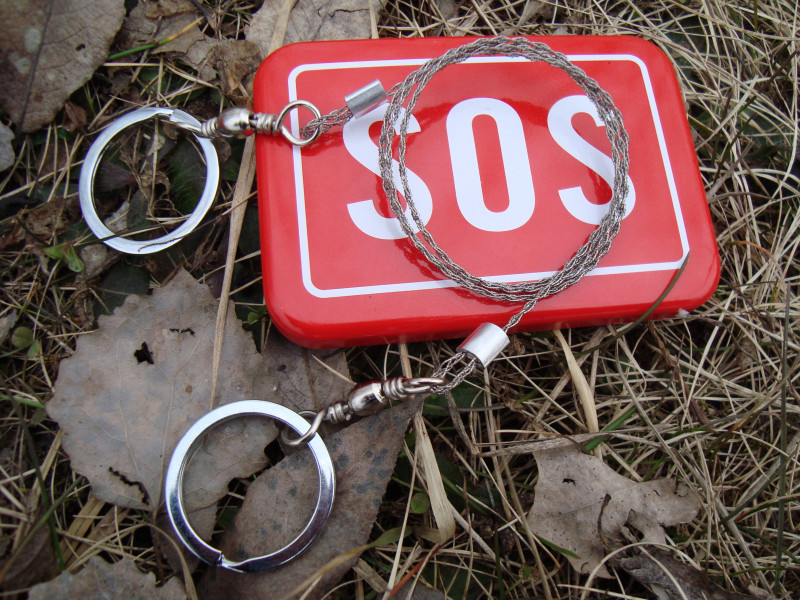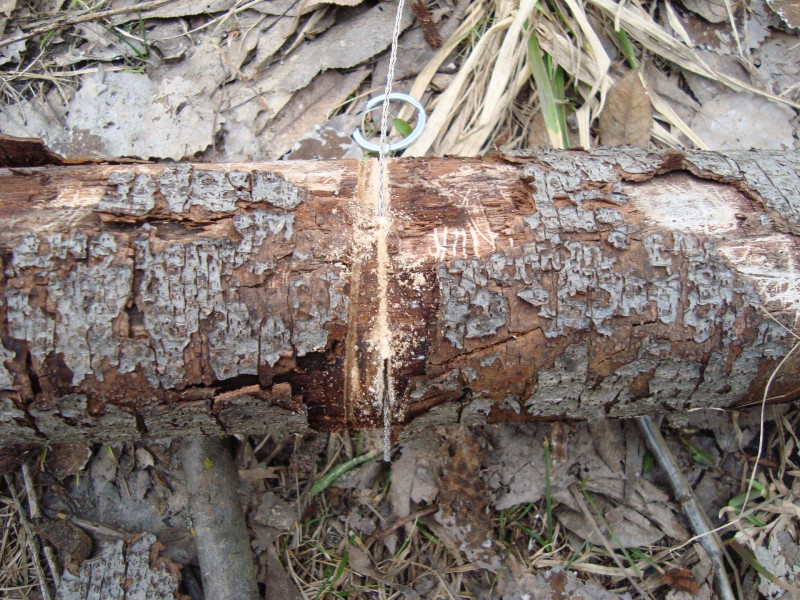 To find your way around the cardinal points, there is a compass in the set. Oddly enough, but it shows directions correctly. I have such a compass in my friend's whistle, so there is no need for a separate compass.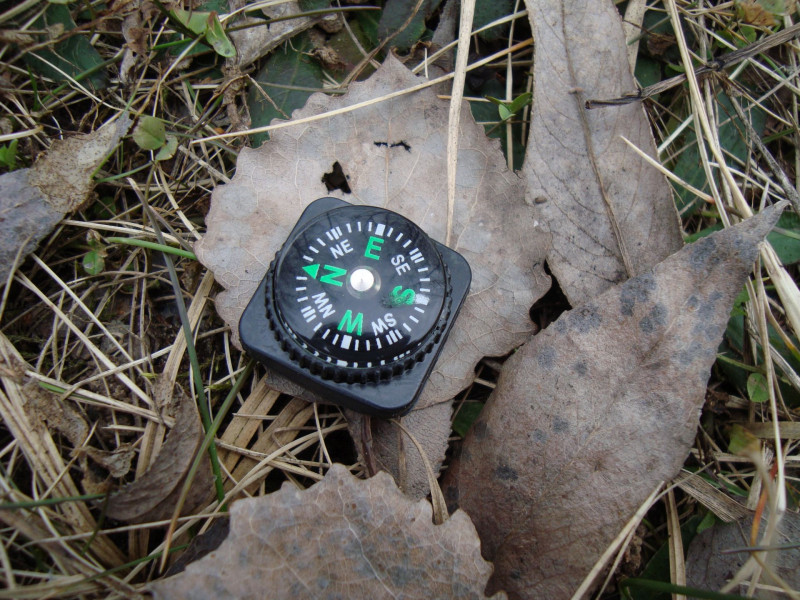 There is also a multitool card. She can saw, unscrew screws, open beer bottles, but in the forest she is completely useless. I thought it was possible to saw at least somehow, but the teeth are small and even sawing the rope would be problematic.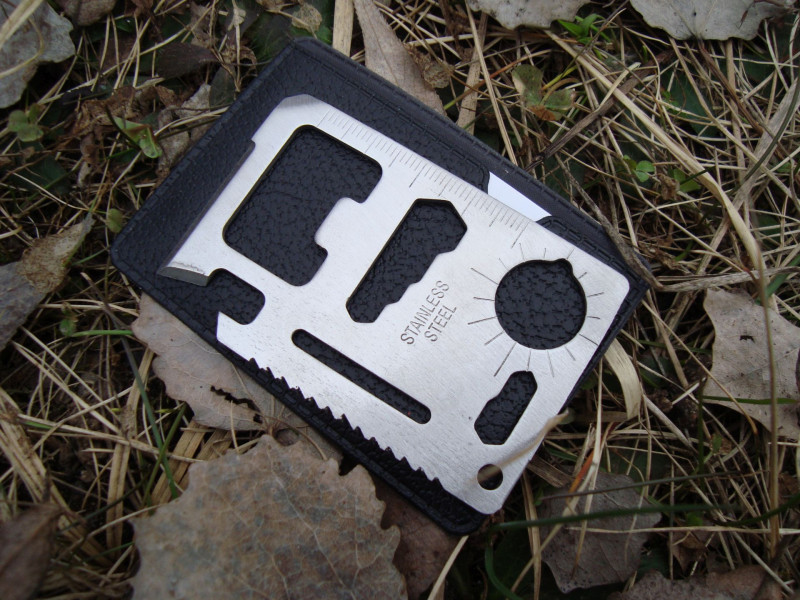 We also put a full-fledged multitool in a box. It has pliers, flashlight, knife, screwdriver, saw, bottle opener. The saw is good at handling thin branches, but it is much faster to break them with your hands. The flashlight is complete nonsense, you can't even shine normally under your feet. The knife is dull from the word at all, complete nonsense. He also strives to close when you try to plow.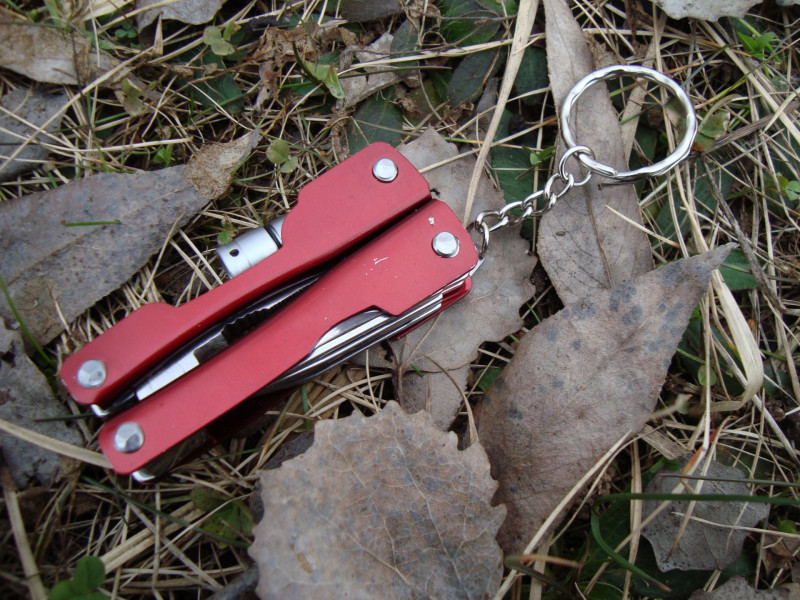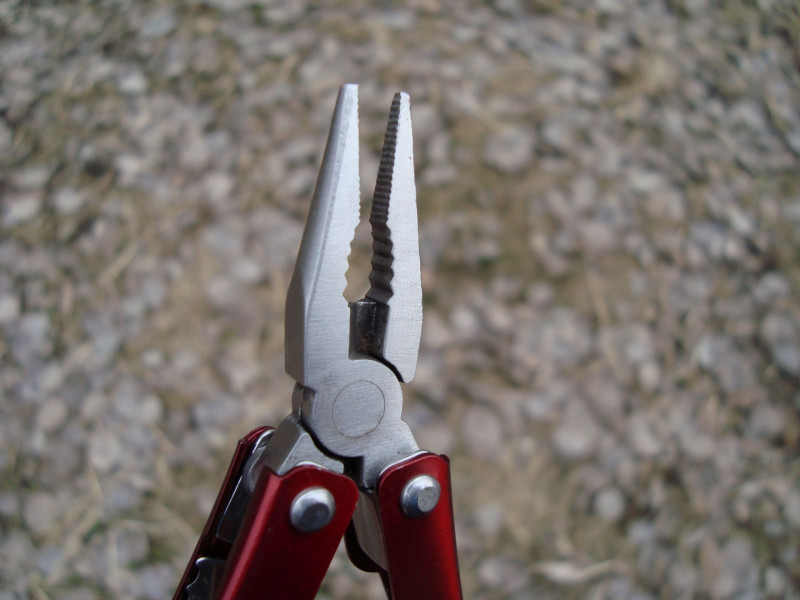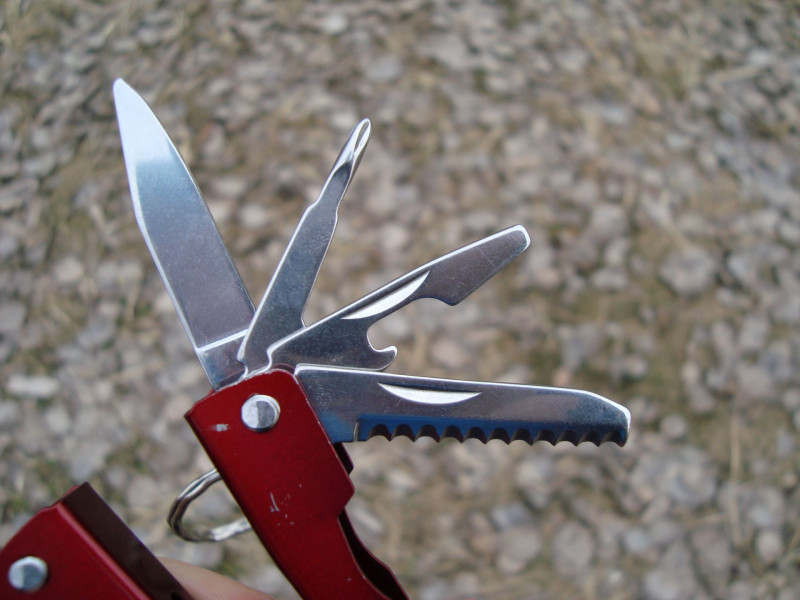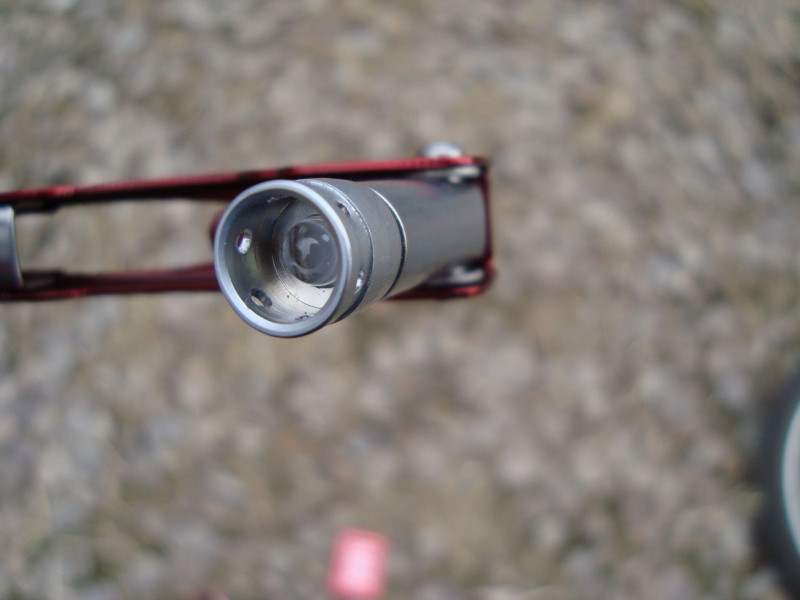 Moving on to more or less normal subjects. There is a red aluminum whistle. Inside there is a space in which you can put something loose, matches must be shortened, and I think the scribble will not fit there. There is an O-ring on the thread so that no water gets inside. It whistles loudly enough; it will be possible to evaluate it in the video review. As I was told, such a whistle is used to chase bears or if you are covered with snow. As for the bears, it's somehow hard to believe, write who knows for sure.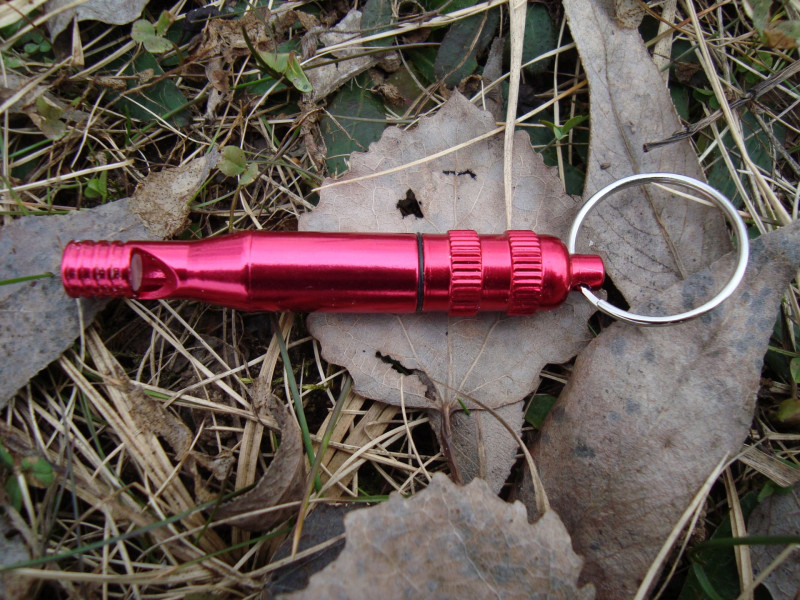 Most of all I liked flint. It was interesting to make a fire with it. If there is no dry firewood in the forest, we take some wood and cut/break off chips from the inside. It is imperative to have something easily set on fire, such as moss, napkin, and dry grass. I didn't want the sparks to set fire to the napkin. Therefore, you need to rub a little powder from the scribble rod. When sparks hit this powder, it will already begin to spark, and a flame will appear. The process of making a fire is in the video review. Flint has a significant drawback: it wears out very quickly. I think at some point it will become very thin and break.